MCSO Press Release – Taqueria Arandas Murder (Update)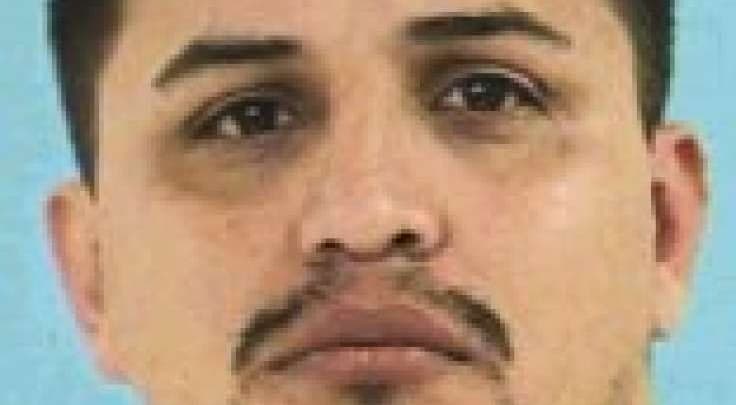 On August 14, 2010 around 1:20 AM, Fidencio Maravillo Martinez (AKA:  Fidencio Martiez Maravillo) walked into the Taqueria Arandes located at 25598 IH 45 S, Spring, TX.  Martinez shot and killed Security Officer, Jose Maximino Benitez.  Martinez was last seen getting into a white Chrysler 300.
The Montgomery County Sheriff's Office Major Case Unit is searching for the suspect and needs the help of the public and the media.  Martinez should be considered armed and dangerous.
Anyone with information regarding this case or has believe they have seen the suspect should contact immediately Detective Echols or Lt Bucks at 936-760-5876 (M-F 8 AM – 5 PM) or Dispatch 936-760-5800 (24 hrs) or their local police authorities.
A private donor has offered an additional reward.
Investigators are available for media interviews in both English and Spanish Tuesday morning August 24, 2010, between 9 AM and 11 AM or this afternoon until 4 PM.
Reward
*Montgomery County Crime Stoppers reward up to $1000
A private donor is offering an additional $5000 reward for the arrest of Fidencio Maravillo Martinez.
 All callers will remain anonymous. 1-800-392-STOP (7867)
 ————————————————-
Original Press Release – August 14, 2010
Early this morning around 1:15 AM, Montgomery County Sheriff's deputies were dispatched to the Taqueria Arandas Restaurant at 25598 Ih-45 in South Montgomery County in reference to a shooting.
Patrol Deputies arrived and found that a private security guard, Jose Maximino Benitez (34 YOA) of Spring Texas that had been working at Taqueria Arandas Restaurant had been shot. Witnesses described the suspect as a Hispanic male and said that the suspect walked up to the counter and began shooting at the security guard.
The suspect fled the restaurant and got into the passenger-side of a white Chrysler 300. The victim was taken by ground ambulance to Herman Northwest Hospital where he died around 2:30 AM this morning. The vehicle that the suspect left in was reported stolen from a nearby apartment complex.
There were numerous witness and detectives from the Montgomery County Sheriff's Office Major Crimes Unit learned that the victim had confronted the suspect sometime within the last month about the suspect parking illegally in a handicap zone in front of Taqueria Arandus Restaurant.  Witnesses told investigators that the suspect had threaten the victim.
Investigators have identified the suspect as Fidencio Martinez Maravillo DOB 12-19-1983 (26 Yoa) of Spring and a warrant has been issued for murder.  Maravillo should be considered armed and dangerous.  (Photo Attached below)
Detectives and Crime Scene Investigators have worked throughout the night and into the afternoon conducting interviews and examining evidence.  The Sheriff's Office is following up on all leads available in order to track down and arrest Maravillo.
Anyone with information about this crime should contact the Montgomery County Sheriff's Office Major Crimes Unit at 936-760-5876 or Dispatch 24 hrs at 936-760-5800.
Fidencio Martinez Maravillo
If spotted contact your local law enforcement agency immediately.