MCSO Press Release – Marijuana and Paraphernalia Seized at Two Woodlands Houses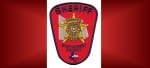 At approximately 9 a.m. on Friday January 27, 2011, The Montgomery County Sheriff's Special Investigations Unit served narcotics search warrants on two residences located on East Rainbow Ridge and Breezy point Place in the Woodlands.
The warrants were issued by State District Judge K. Hamilton 359th.  These warrants stemmed from an earlier SIU investigation this month in the Woodlands where two indoor marijuana operations were seized. The on-going SIU investigation linked the residences searched today to the earlier illegal grow operation.
During the search today indoor marijuana growing apparatuses including compressed carbon dioxide cylinders, grow lights, containers and chemicals were seized along with other grow paraphernalia. Five firearms were also seized along with computers and ledgers.
Approximately 5 ounces of indoor marijuana was seized along with Xanax prescription pills.
Arrested:
Nicklaus Redman Gilchrist w/m 09/30/1983
Poss of Marijuana M/B
Brian Andrew Bromberg w/m 03/25/1983
Poss Marijuana SJF
Poss C/S Xanax SJF
The SIU is continuing this investigation and additional charges are expected.
The SIU was assisted by the Montgomery County ATTF and the MCSO Woodlands Patrol division.
Authority Lieutenant P. Cash 936-538-3299